Marymount School has since inception been providing a rich blend of the Bristish curriculum and the Nigerian Curriculum in a Montessori setting at the nursery level. We have found this to be very effective and our graduates have excelled in every school and environment they have moved onto. They have had no difficulty fitting into American Schools, British Schools as well as Schools with the Nigerian or Blended Curriculum. At the primary level, we will continue to build on this highly successful formula incorporating the ideals of the International Primary Curriculum. This is a curriculum which seeks to incorporate various learning styles into teaching. Our primary school pedagogy recognizes individual learning styles and tailors the broad and interdisciplinary curriculum to each pupil's learning style.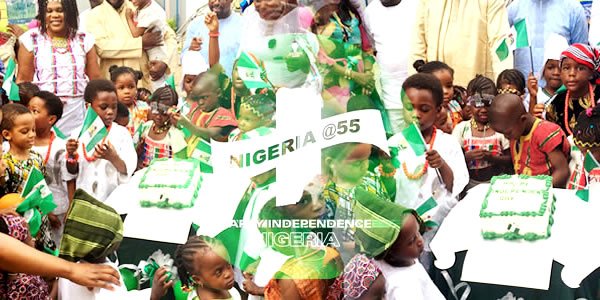 OUR MISSION:
The most critical period of a child's development is the nursery years, a highly formative period during which the brain grows fastest and accumulates vast new knowledge. At this stage of development, when the mind is constantly being stimulated with new experiences, quality child education is of utmost importance. Our aim at Marymount School is to provide first class nursery experience, which ensures the development of intellectual curiosity through explorative play and motor skills development.
OUR PHYLOSOPHY:
The philosophy of the school is based on the belief that children develop sequentially and must be provided with opportunities to challenge themselves and stimulate their progression from one stage to the next.
Marymount School is therefore committed to provide:
An atmosphere of love, in which children have no cause for timidity and in which they are treated with courtesy and tenderness.

An atmosphere of patience, allowing unhurried response to children's natural inquisitiveness. Learning opportunities designed to promote physical, cognitive, emotional, social and spiritual growth.

An environment free of racial or sex-role bias, stereotypes and prejudice.

An atmosphere of warm and active cooperation between parents and teachers.
Address: Plot 28, Block 52, Abike Animashaun Street,
Off Bisola Durosinmi Etti Drive,
Lekki Phase 1, Lagos.
Contact us: +234-703-126-6364, 08033042981
Website: CLICK HERE